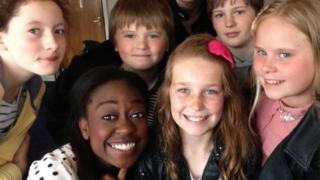 Kids show Ayshah their youth club
This half term, CBBC's been live in Newcastle Gateshead in the north east of England, for a big event of fun and games - and Newsround's been there too.
On Thursday - we set some local kids a challenge - to tell us what is most important to their lives.
They chose their youth club - and we sent Ayshah to find out why...
Watch more Newsround videos