The grand final of a National Spelling Bee took place in the United States on Thursday.
The spelling competition is a big annual event in the US and is broadcast on television.
This year two young spellers were declared co-champions for the first time since 1962.
Sriram from New York and Ansun from Texas were both named champions after correctly spelling 12 words in a row.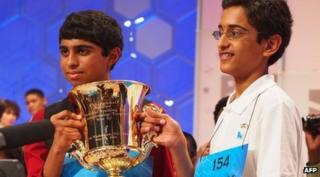 AFP
The boys had to spell words like "corpsbruder" (a close comrade) and "antigropelos" (waterproof leggings).
Sriram said: "The competition was against the dictionary, not against each other. I'm happy to share this trophy with him."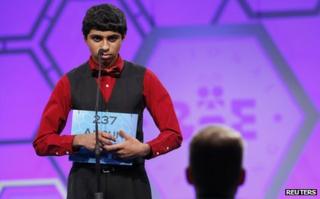 Reuters
The boys win a trophy and around £20,000 each.