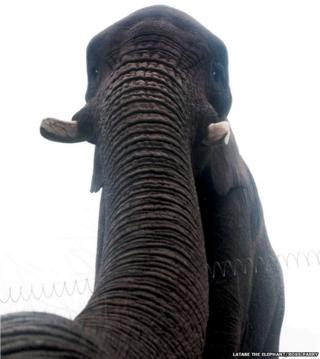 Latabe the elephant/Ross Parry
A safari park elephant has taken a cheeky selfie - with a dropped smartphone.
Scott Brierley dropped his phone while taking snaps in the safari park and wasn't allowed out of his car to retrieve it.
He said he found the elephant's selfie when keepers returned his phone to him.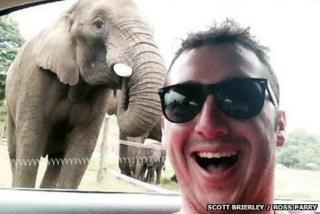 Scott Brierley / Ross Parry
"I really couldn't believe when the phone came back. Me and my friend were in shock," he said.
Park keeper Andy Plumb said the staff at the park were "very proud" of elephant Latabe's photography skills.
He said: "Lots of people have dropped their phones at our park but I've never seen anything like this."