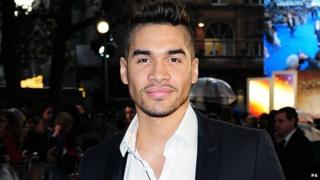 PA
Olympic gymnast Louis Smith has joined a new BBC gymnastics show called Tumble.
Ten celebrities will be trained in double trapeze, acrobatic gymnastics and trampolining, then tested on the show.
Louis will judge contestants with former Olympic champion Nadia Comaneci, British gymnast Craig Heap and French choreographer Sebastien Stella.
Triple world champion Beth Tweddle will mentor the celebrities.
The programme will be shown on BBC One this summer.
BBC One controller Charlotte Moore said: "Our celebrities will be pushed to new physical limits - bringing gymnastics to Saturday nights like you've never seen before."