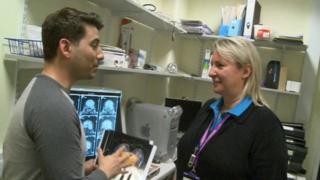 Can brain training improve memory?
About three children in every classroom have poor working memory.
This means they find it hard to remember more than one or two things at a time.
But scientists say brain training could be the answer to help people improve memory and even do better with their school work.
Researchers have found that 80% of the children who attend brain training sessions have shown an improvement.
Ricky's been to find out how brain training works...
Watch more Newsround videos