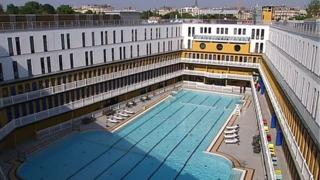 Crumbling swimming pool reopened in France
A crumbling swimming pool in France has been restored to its former glory.
The Piscine Molitor used to be a popular place to swim in the city of Paris.
In the winter it would even be transformed into an ice skating rink.
But by 1989 the pool had fallen into disrepair and was closed down.
Now local residents have raised the funds to have the pool restored and the leisure complex has been reopened.
Watch more Newsround videos