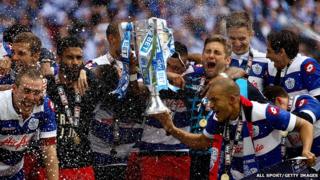 All Sport/Getty Images
Queens Park Rangers are returning to the Premier League after beating Derby County 1-0 in the Championship play-off final.
Harry Redknapp's team scored in the last minute despite being down to ten men for most of the match.
The winning goal came from substitute Bobby Zamora, it was QPR's only shot on target during the game.
The win comes with a big financial prize, promotion to the Premier League is worth around £80m.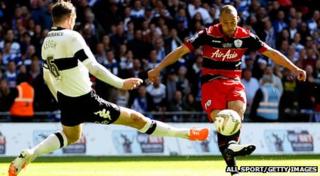 All Sport/Getty Images
"It was a fantastic finish. I couldn't be more pleased," said Redknapp.
He added: "I'd be a liar if I said I could see us scoring. We were hanging on."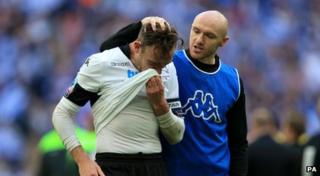 PA
Despite dominating the game Derby will be playing in the Championship again next season.
Derby County boss Steve McClaren described his side's defeat by QPR as "the cruellest way to lose".