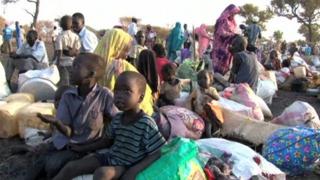 Millions face starvation in South Sudan
More than a third of South Sudan's population are on the edge of starvation according to the United Nations.
Officials say the country is on the brink of famine, with four million at risk as a result of civil war.
Donors including the US and the UK have pledged more than £360m in aid to help combat the crisis.
Watch Martin's report to find out more.
Watch more Newsround videos