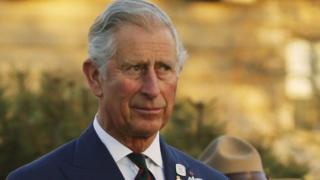 Prince Charles' Russia remarks 'outrageous'
Talks have been held between British and Russian officials after Russia complained about comments Prince Charles reportedly made about their president, Vladimir Putin.
In a private chat Charles allegedly compared Russia's takeover of Crimea in Ukraine to what Nazi leader Adolf Hitler did during World War Two.
Russia said the comments were "outrageous and unacceptable".
Take a look at Leah's report to hear more...
Watch more Newsround videos