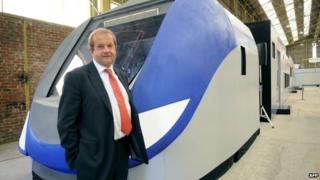 AFP
A French train operator has discovered that its new trains are too wide for many of its platforms.
SNCF ordered 2,000 new trains at a cost of 15billion euros (about £12billion) - but they don't fit in some of France's suburban stations.
BBC reporter Christian Fraser said the blunder has cost the rail operator over 50million euros (£40million).
Work has begun to amend the platforms to give the new trains room to pass through.
Officials say there are still 1,000 platforms to be adjusted.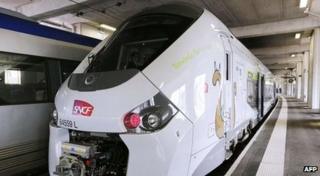 AFP
The error seems to have happened because the national rail operator RFF gave the wrong dimensions to train company SNCF.
Christian said RFF measured platforms built less than 30 years ago, forgetting that many of France's regional platforms were built more than 50 years ago when trains were slimmer.
A spokesman for the RFF confirmed they had "discovered the problem a bit late".