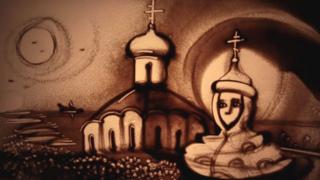 Crimean artists' sand pictures
After winning Ukraine's Got Talent in 2009, Crimean artist Kseniya Simonova has become an international star, with millions of hits, likes and views online.
Her extraordinary creations feature stories from her childhood in Crimea.
Now the artist is using her creations to speak about the future of her home country after months of unrest in Ukraine.
Watch more Newsround videos