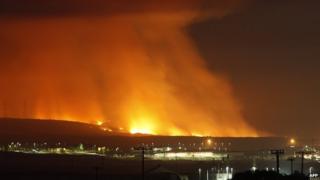 AFP
A man has been charged with starting one of the fires that has destroyed homes and scorched thousands of acres of bush land in America.
Several fires have been burning in California over the last two days.
It's estimated they have caused $20 million in damage.
Schools and homes have been evacuated and military helicopters have been helping to try and put them out.