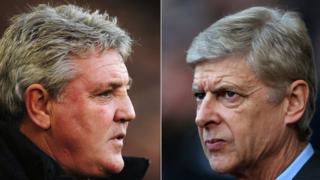 Who do you want to win the FA Cup?
Arsenal face Hull City at Wembley this evening to see who will get their hands on the FA Cup trophy.
Arsenal will be hoping to end the nine year draught without a trophy but it will be a real challenge to beat underdogs Hull City.
Hull City have had a pretty bad record in FA Cup games against teams in the same league as them, winning just three in the last 11 games played.
Arsenal will hope to rely on their great record in FA Cup finals winning five out of the last 6 finals.
Watch more Newsround videos