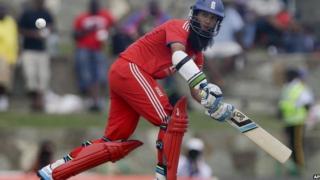 England cricketer wants more kids playing cricket
England international cricketer, Moeen Ali, has returned to his home city to back a charity that helps kids get into cricket.
The batsman is known to fans as the 'beard that's feared' and is expected to make his Test debut this summer.
Between training, he's been back to Birmingham to encourage more children from different backgrounds to play cricket.
Watch the full report with BBC Sport's Joe Wilson.
Watch more Newsround videos