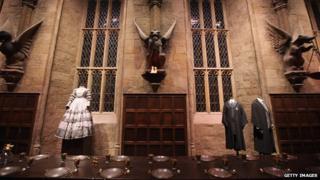 Getty Images
The release date for the Harry Potter film spin-off 'Fantastic Beasts and Where to Find Them' has been set for 18th November 2016.
Based on a 54-page textbook set for Hogwarts pupils the film is reported to be the first of three.
The cast, director and producers have yet to be confirmed.
But JK Rowling has agreed to co-write the scripts, according to the New York Times.
The storyline follows magizoologist Newt Scamander, who dedicates his life to the search for magical creatures in an extension of Potter's fantastical world.