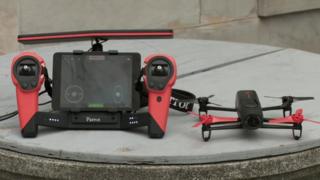 Amazing aerial pictures from drone
Check out these amazing pictures from an aerial drone which films in the sky.
The new HD wi-fi quadcopter has been revealed which can stream video footage to users wearing a virtual reality headset.
The camera will be released later next year and will give the users the cool chance to see the live video footage straight from the camera by streaming the live footage on a mobile device like a phone or tablet.
The drone weighs 40 grams and will have a GPS system and a 14-megapixel camera with a 180 degree fish-eye lens.
Check out the camera in action in the clip above.
Watch more Newsround videos