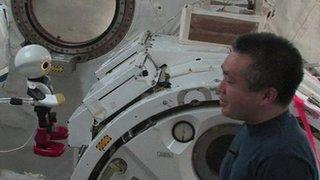 Astronaut says goodbye to robot friend
Japanese astronaut Koichi Wakata has been on board the International Space Station for the past 6 months and robot Kirobo has been keeping him company.
But while Koichi landed back on earth yesterday, his little friend had to stay behind.
They'll be re-united when Kirobo returns to earth at the end of the year.
Watch the clip to see them saying farewell.
Watch more Newsround videos