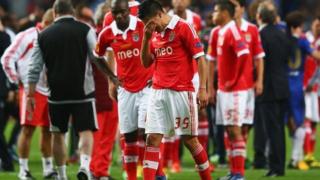 The legendary curse of Benfica FC
Has your footy team ever had a run of losing big games - so many that you think something, or someone, might have cursed them?
Well, fans at one of the most most prestigious clubs in the world - Benfica in Portugal - believe their team was cursed by former manager Bela Guttmann when he left the club in 1962.
According to legend, he said the team wouldn't win another European trophy for 100 years from the day he left.
But can the side break the spell and end the 52 year old curse when they face Sevilla tonight in the Europa final in Turin, Italy?
Leah's been looking into it.
Watch more Newsround videos