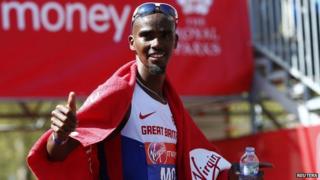 Reuters
Mo Farah has confirmed that he will compete for England at this year's Commonwealth Games in Glasgow.
The double Olympic gold medallist tweeted the news, saying: "Hi guys! I will be running in the Commonwealth Games this year. See you in Glasgow,"
He added: "Haven't decided which events to compete in: 1500m, 5,000m, 10,000m. Will let you know as soon as I decide."
Up to now, Farah had been undecided about whether to compete in the games.
He finished in 8th place in the London Marathon last month.