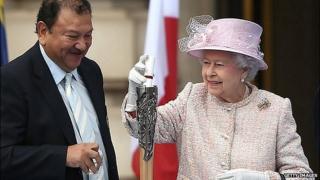 Getty Images
The Commonwealth Games baton will return to the British Isles today.
The baton contains a message from the Queen which will be revealed at the opening ceremony of the Commonwealth Games on Wednesday 23 July.
Over the past seven months the baton has travelled to 63 Commonwealth nations and territories.
It starts its tour of the British Isles in Jersey and will be carried by Olympic diver Tom Daley.
He'll be joined by Zane Duquemin, a shot-putter from Jersey who is the current British indoor champion.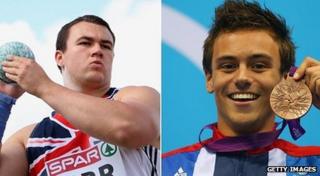 Getty Images
The pair will carry the Queen's Baton into St Aubin's Bay at 5.45pm where hundreds of young athletes are set to welcome them in a public ceremony.
The baton will then begin a two-day relay around the island.