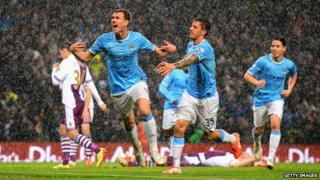 Getty Images
Manchester City are on the brink of claiming their second Premier League title in three years after a win against Aston Villa last night.
The 4-0 win has moved them to the top of the table with one game left to play.
City had spent only 11 days at the top all season, but now lead Liverpool by two points and have a much better goal difference heading into Sunday's final round of matches.