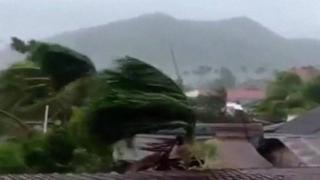 Philippines six months on
Six months ago today Typhoon Haiyan, one of the most powerful typhoons ever recorded, tore into the Philippines in south-east Asia.
It left some parts of the islands completely flattened. More than 6,000 people died. Millions of people were left homeless.
Leah's been looking into how the country's coping half a year on...
Watch more Newsround videos