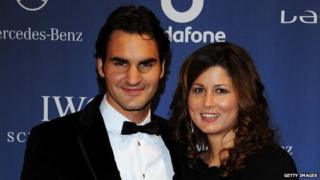 Getty Images
Tennis superstar Roger Federer and his wife are celebrating the arrival of another set of twins.
Federer said he was incredibly happy to welcome the two boys Leo and Lenny.
He also has twin daughters Myla and Charlene, who were born in 2009, so now they are the perfect family for mixed doubles.
Roger Federer pulled out of this week's Madrid Masters tournament to be with his family.