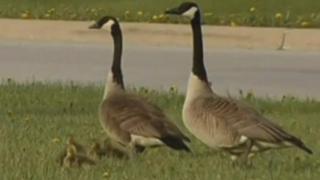 Road closes as family of geese go for walk
Drivers in America had a delay in their journey as a family - of geese - went for a stroll on a busy road.
Police had to close down part of the road near the city of Chicago to guide the geese across to safety, while hundreds of cars drove past them.
Check out the clip to watch their journey...
Watch more Newsround videos