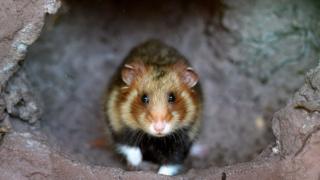 Three million euros (£2.5m) is being spent to help protect wild hamsters facing extinction in France.
The Great Hamster of Alsace, has been on the decline since farmers started planting crops like maize which the hamsters can't eat.
Population figures fell in 2001 to 1,167 and dropped to an all time low in 2007 to just 161.
The plan is for farmers to grow some of the hamsters' favoured food alfalfa as well as their other crops.
The aim is to bring the wild hamster back up to 1500 in five years.
France launched the plan two years after a top court in Europe told them they were not doing enough.
Authorities were keen to make changes that would protect the hamster while also letting the farmers grow profitable crops.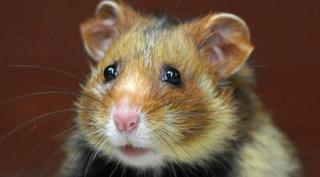 The Great Hamster of Alsace
The hamster has a brown and white face, black belly, white paws, round ears and can grow up to 25cm (10 inches) long.
It spends half of the year hibernating and lives mostly alone.
This type of hamster lives in only 14 zones in Alsace.
It has been a protected species since 1993.
Lack of food and loss of habitat have been blamed for the fall in their numbers.