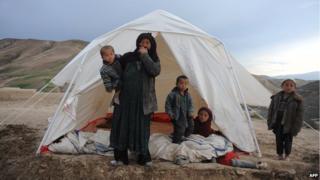 AFP
People in Afghanistan are observing a national day of morning after a huge landslide in one area of the country.
Villagers are waiting for emergency food supplies and are having to sleep in temporary tents after houses and buildings were hit by falling mud and rocks.
It's not clear how many people died in the tragedy but thousands of people are buried.
If this story or anything else on Newsround upsets you, have a look at our guide to see what to do.