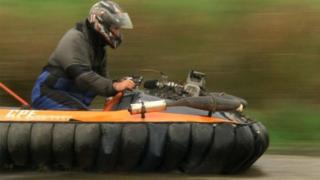 Hovercraft championships get underway
The country's top hovercraft drivers are gearing up for the first round of the 2014 UK championships which get underway today.
The hovercrafts that take part can reach speeds of 70 miles per hour and are driven on both land and water.
Ricky takes a look at these speedy racers...
Watch more Newsround videos