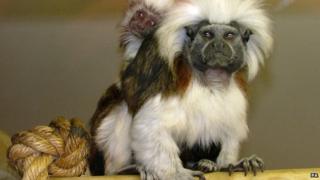 PA
Four out of five rare monkeys, stolen from Blackpool Zoo on Tuesday, have been found and returned.
But Lancashire Police said the baby monkey was still missing after the others were found on a doorstep in Brighouse, West Yorkshire on Friday evening.
Thieves had taken the rare monkeys from their enclosures after cutting a holes in the fences.
The zoo were worried about their welfare as they're extremely rare.