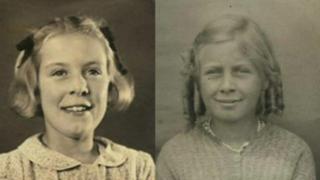 Twins meet up after 78 years apart
Twin sisters have been reunited 78 years after being separated, the longest gap on record according to Guinness World Records.
Elizabeth and Ann grew up in different countries after their mum gave Ann up for adoption and moved to America.
Ann didn't even know she had a sister until recently.
Now after all this time the two have finally met.
Check out the moment the sisters saw each other for the first time.
Watch more Newsround videos