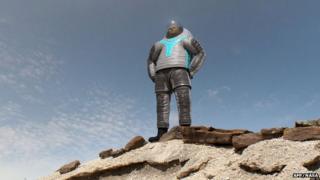 AFP/NASA
This is the winning design for a new NASA spacesuit which will be made for use on Mars.
The space agency asked for the public to vote for different designs.
The winner was the Z-2 which got 63% of the vote.
It will be built using 3D-printed parts, and 3D laser scans will make sure that each suit fits perfectly.
A final version of the suit is expected to be ready for testing by November.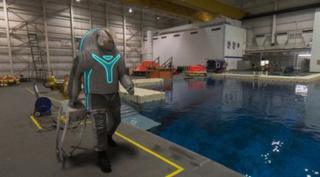 AFP/NASA
Conditions on Mars are very different from on Earth so the suit needs to be able to protect the astronauts.
It will be tested in vacuum chambers, at Nasa's training pool and at a site that is like the rocky Martian surface.
The final suit will be worn by astronauts on Nasa's first manned mission to Mars.
Rovers have been sent to the planet but no people have been there yet.