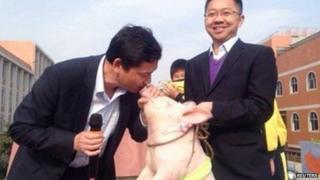 Reuters
A school teacher in China kissed a pig to thank pupils for not dropping rubbish.
Principal Hong Yaoming chose to motivate his children by promising to kiss a piglet if they kept the school tidy.
A month later the school was very clean and the principle had no option to fulfil his promise.
The pig was a bit bigger than he was expecting but he kissed it anyway.
Principal Hong Yaoming said:
"Instead of a regular sized piglet weighing less than 5kg (11 lbs), the pig I got was about 20 kg (44 lbs)."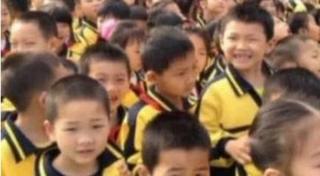 Reuters
The video has become very popular on a Chinese social network site and the 4000 plus kids at the school seemed to enjoy watching.