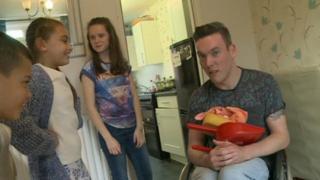 Household chores for kids in Spain
Children in Spain may soon have to do household chores.
The Spanish government has drafted some guidelines on how kids should behave.
One of the guidelines says children should help with household chores, but the rules don't mention any punishment for children who refuse.
Martin has been to meet some kids to see what they think and ask how they help out around the house.
Watch more Newsround videos