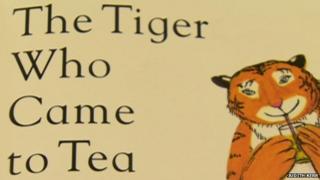 Do you prefer reading books on a screen, or on paper?
There are lots of books being made for tablets and e-readers bringing the number of people buying printed books to an 11-year low last year.
But one woman on the paper book's side is The Tiger Who Came To Tea author and illustrator, Judith Kerr.
The BBC's Tim Muffett has been chatting with Judith about the problems that paper books have competing with new technology.
We want to hear what you think and which one you prefer?
Watch more Newsround videos