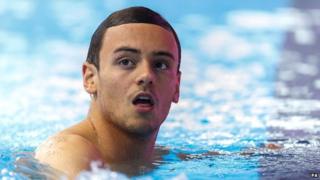 PA
Tom Daley finished fifth in the Diving World Series on Sunday, missing out on a medal.
The 19-year-old diver admitted he was "disappointed" not to win a medal in front of an expectant crowd.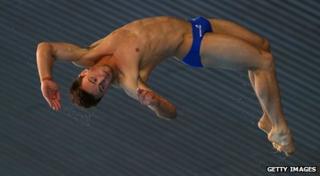 Getty Images
Tom averaged 92.85 from five dives, but scored just 61.2 for the 'back two-and-a-half somersault, two-and-a-half twists from the pike position' routine.
He's described it as his "demon dive" and told BBC Sport: "I'm literally terrified of it."
Tom said: "I'm going to see a therapist about it again, because it's almost become a bit of a phobia and my heart-rate is through the roof when I get ready to do it."
China's Jian Yang came first in the competition with a new world record total of 616.5 points.