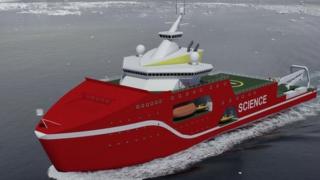 UK science to get £200m polar ship
UK science is to get one of the biggest, most advanced polar research vessels in the world.
The £200m investment in an icebreaker is to be announced by Chancellor George Osborne in a speech on Friday.
The ship is likely to be 130m long and have a helipad, cranes, onboard labs, and be able to launch submarines and other ocean survey gear.
It should be ready to go in 2019 and will support scientists in both the Antarctic and the Arctic.
Hear from the BBC's Science Editor David Shukman about why it's so important.
Watch more Newsround videos