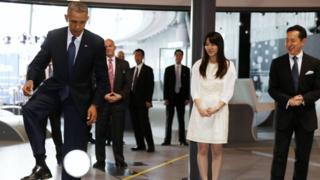 Obama plays football with robot
US President Barack Obama played football with a robot called Asimo while visiting the National Museum of Emerging Science and Innovation in Japan.
The president even complimented the robot on his kick.
The visit was part of a big tour of Asia.
See them both in action.
Watch more Newsround videos