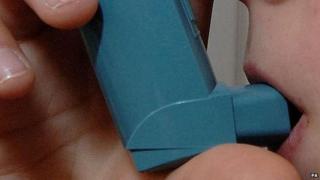 PA
There are calls for schools to be allowed to have blue emergency inhalers in their first aid kits.
Inhalers are used by people who have asthma, which means that they sometimes have trouble breathing.
The medicine has to be given to people by the doctor and rules say that prescribed drugs can't be in school's first aid kits.
The government is looking into changing the rules so that in emergencies children can use school inhalers.
It could reduce the number of kids having to go to hospital with asthma attacks.