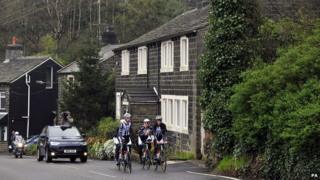 PA
Volunteers for the Yorkshire part of this year's Tour de France cycle race have been advised to avoid certain words in case tourists get confused!
The training guide for the 'Tour Makers' includes the following: "Avoid using words such as 'mate', 'love' or 'darling' - they may sound friendly to you, but they could offend some people."
It's caused a stir in some newspapers, but Welcome to Yorkshire said: "The Grand Départ of the Tour de France will celebrate everything Yorkshire, including our dialect but we want to be careful not to cause confusion for our overseas visitors."
We've put together a little quiz all about Yorkshire words. See how well you do...