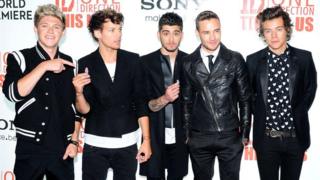 Ian West
Did you know music didn't always come in digital form?
It's been ten years since it became possible to download a song and Radio 1 are celebrating by counting down the top 100 tunes.
Labelled the biggest revolution in the history of the music industry, DJs Fearne Cotton, Scott Mills and Jameela Jamil will present The Official All-Time Download Top 100.
We wonder where One Direction will feature...