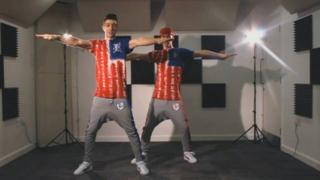 Learn a Twist and Pulse dance routine
Twist and Pulse came second in Britain's Got Talent in 2010 and have been amusing us with their street comedy ever since.
Not many people know this but they attribute their amazing dance moves to learning ballet as it helped them with their core strength, balance and technique.
It looks like it's helped them move fast.
Here they teach you guys a dance routine.
Watch more Newsround videos