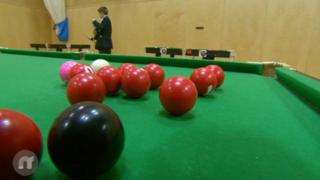 How snooker can help maths skills
Snooker's world championship starts today in Sheffield but for the last year, the world governing body has been taking a new version of the sport into schools.
It's called "functional snooker" and the aim is to use the game to improve basic maths skills, and to tempt a whole new generation to take up the sport.
The BBC's Mike Bushell tried it out.
Watch more Newsround videos