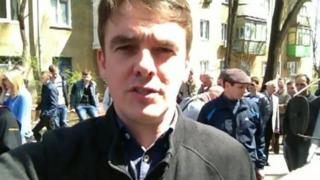 Life reporting in Ukraine
As the troubles in Ukraine continue lots of journalists from around the world are there reporting on what is happening.
BBC correspondent James Reynolds and his team are there too.
He sends reports for the television and radio news programmes as well as for the BBC news website.
Watch this special behind-the-scenes look at a typical day reporting on the crisis in Ukraine.
Watch more Newsround videos