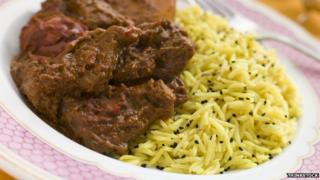 Thinkstock
Food regulators are launching a crackdown after finding some takeaways were selling lamb dishes that actually contained beef and chicken.
The Foods Standards Agency found that 43 out of 145 samples of lamb takeaways were wrongly described, with 25 of those containing only beef, which is cheaper than lamb.
They're now asking local authorities to test 300 samples of lamb from takeaways, starting at the beginning of May.
They've also warned anyone found deliberatively mislabelling dishes could be prosecuted and fined.