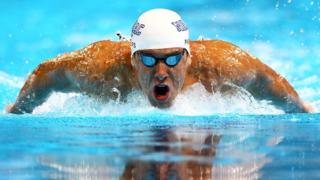 Getty Images
Michael Phelps, the most successful Olympian of all time, is coming out of retirement.
The 28 year old swimmer has won a staggering 22 Olympic medals - 18 of those gold - and retired after the 2012 London Olympics
He'll compete at a competition in America at the end of April.
Coach Bob Bowman said it doesn't mean Phelps will compete at the 2016 Olympics though: "He's just going to test the waters a little bit and see how it goes".