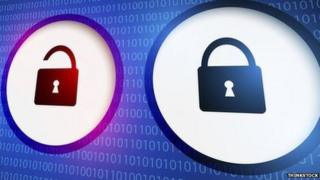 Thinkstock
A major UK website for parents has had data stolen by hackers taking advantage of the 'Heartbleed' bug.
Last week Google announced there was a problem in the way lots of websites keep data - like passwords and credit card details - secure.
It's been called the Heartbleed bug and website Mumsnet has been affected.
The website uses software which is supposed to protect sensitive data as it travels back and forth from the user and the website itself.
Data is kept secure using encryption, without which the web wouldn't be as handy as it is.
Not a virus
A bug isn't to be confused with a virus.
A virus is made to intentionally cause problems, whereas a bug, like Heartbleed, is just a problem with the software's design.
Newsround talked to James Lyne from internet security company Sophos to find out more...
James explains what encryption is and why it's needed.
James explains the Heartbleed bug and whether we should be worried about it.