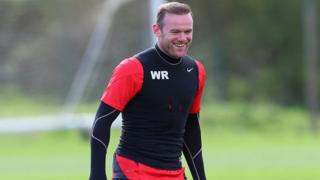 Alex Livesey
Manchester United's Wayne Rooney is likely to play tonight in the 2nd leg of the Champions League quarter final against Bayern Munich.
It will be a risk for manager David Moyes, with Rooney not being able to play last weekend due to injury.
The first leg ended 1-1 with Bayern Munich in the lead on the away goals rule.
Manchester United have to score in Germany to win and Wayne Rooney will be a big boost to the team if he plays.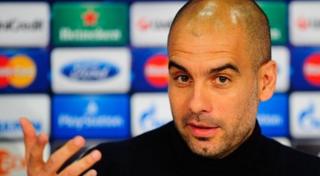 Lennart Preiss
Bayern boss Pep Guardiola expects the England star to play: "This is one of the best players I've seen and the big players do not want to miss this type of game."
Bayern Munich will be without star midfielder Bastian Schweinsteiger, after he received a red card in the first game.
Manchester United will be without Juan Mata (cup tied) and Robin Van Persie (injury).
It has been a tough weekend for Bayern Munich, suffering their first defeat in the German league, stopping their record 53 game unbeaten run.
While Manchester United won 4-0 away at Newcastle and David Moyes seems confident his team can progress into the semi-finals of the Champions League.