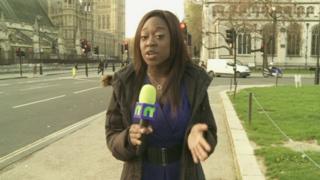 First PMQs since 'dunce' v 'muppet'
Many of you got in touch to tell us you weren't pleased when two of the country's most important politicians called each other names last week in parliament.
When the two men called each other a 'muppet' and a 'dunce' - lots of you told us what you thought.
Today, the Prime Minister David Cameron and Leader of the Opposition Ed Miliband face each other in the House of Commons for the first time since then.
Ayshah has been reporting from outside the Houses of Parliament this morning.
More news stories