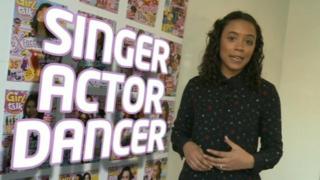 Girls' mag to feature new female faces
Who would you like to see on the front cover of your favourite magazine?
Well, Britain's longest-running pre-teen magazine Girl Talk say they're going to start putting new faces on their front cover.
They say they want to show young girls there's a lot of female role models out there, including some they may never have heard of.
Here's Leah with more...
Watch more Newsround videos