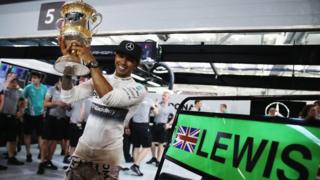 Mark Thompson
Lewis Hamilton has topped the podium at the Bahrain Grand Prix.
Starting behind team mate Nico Rosberg, he eventually pushed to the front of the pack to claim his second win of the season.
Hamilton and the rest of the Formula One crew will be of to Shanghai next for the Chinese Grand Prix.