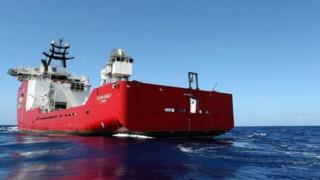 Reuters
Australian officials searching for the missing Malaysian airliner say they have their "most promising lead" so far.
Teams leading the search told a news conference on Monday that signals similar with those from aircraft flight recorders had been detected for more than two hours.
Flight MH370 went missing more than four weeks ago - something that is very rare. It iss thought to have crashed in the Indian Ocean but so far no debris has been found.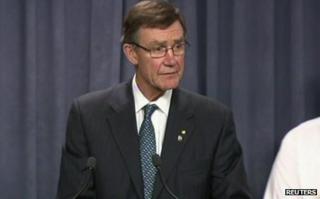 Reuters
Promising Lead
Air Chief Marshal Angus Houston, who is leading the search, called it the "most promising lead" so far.
But he said more information was needed: "We haven't found the aircraft yet and we need further confirmation."
The plane was flying from Kuala Lumpur to Beijing on 8 March when it disappeared.
Malaysian officials say they believe it crashed in the southern Indian Ocean.
It's extremely rare for something like this to happen. If this story or anything else in the news upsets you then you can click this link for lots of help and advice.